Preventing Skin Cancer This Summer | Surgical Associates of Cleveland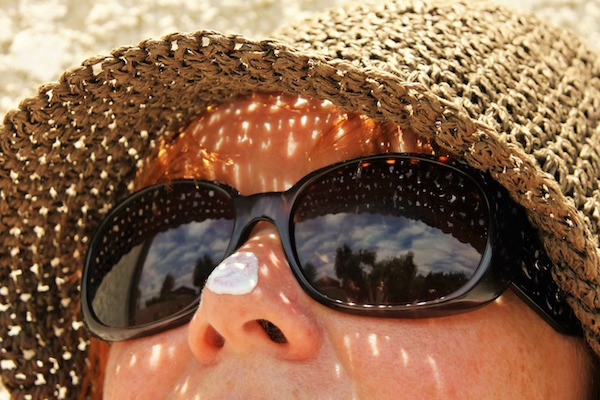 Did you know that we can remove many skin cancers right here in the office? Skin cancer is quite common and it's wise to see a doctor about any changes in your skin which could be cancerous. As we step into summer, Surgical Associates of Cleveland would like to encourage our entire community to practice smart skin cancer prevention tips.
The first thing to remember is that UV rays can damage skin all year round. That means every through season, and even on cloudy days with no visible sunshine.

UV rays can reflect off of surfaces like water, cement, sand, and snow–so you'll need to be extra careful in those situations.

Tanning beds DO exposes users to harmful UV radiation and should be avoided to reduce your risk of skin cancer.

Because the hours between 10 a.m. and 4 p.m. tend to offer the most hazardous amounts of UV rays, spending extended time outside should be avoided.

The CDC recommends that people stay in the shade during those midday hours.
Whenever possible, wear clothing that covers your arms and legs.

Wear a wide-brimmed hat to shade your face, head, ears, and neck.

Wear wraparound sunglasses that block both UVA and UVB rays.

Always wear sunscreen with SPF of 30 or higher, with broad spectrum protection.

Consider these expert recommended sunscreens.
While anyone can get skin cancer, some people are especially at risk:
Those with fair skin.

Family history of skin cancer.

People who've already had skin cancer.

Those who experienced a lot of exposure to the sun through their work or play.

People with a history of sunburns, especially as children.

Those who have a history of indoor tanning.

People who have skin that easily burns, freckles, reddens, or gets painful out in the sun.

Those with blue or green eyes.

People with blond or red hair.

People with many moles.

You might not be aware of these skin cancer symptoms.
If you haven't been taking great care of your skin, make a fresh start to protect yourself and your family this summer. Remember that Surgical Associates of Cleveland are happy to help you with your general surgery needs, including skin cancer removal. Visit our website today to learn more about our services.