More On The Benefits Of Robotic Surgery | Surgical Associates of Cleveland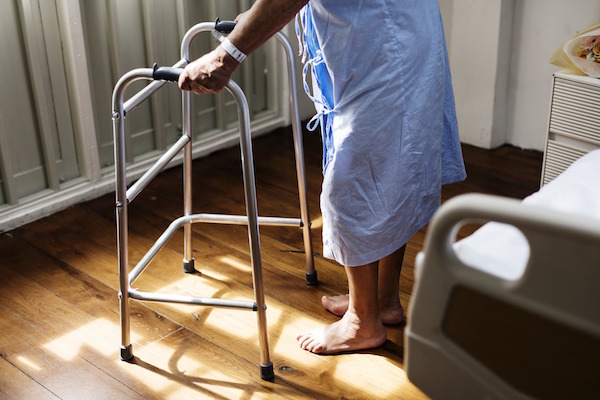 How much do you know about the benefits of robotic surgery? The Surgical Associates of Cleveland are pleased to offer an increasing number of surgical procedures featuring this latest technology. We understand that you may have questions about robotic surgery and we'd like to talk about the benefits.
Related: What kind of procedures can be performed robotically?
When comparing robotic surgery to traditional open surgery, we find that the robotic method results in many benefits to the patient:
Shorter hospitalizations

Less pain and discomfort

A speedier recovery and return to one's normal activities

Smaller incisions

Reduced risk of infection
Minimal blood loss
Fewer transfusions

Less scarring

Surgeons who use robotic surgery also experience a variety of benefits:
Better visualization during the surgical procedure

Increased dexterity over traditional methods

Greater precision which allows for better results

Essentially, robotic surgery is the next generation of minimally invasive laparoscopic surgery in which surgeons use a computer-controlled robot to assist in certain surgical procedures. The surgeon is still in charge of the operation, but the robots offer the ability to effectively operate in especially tight spaces which would otherwise only be accessible through long incision surgical procedures.
Open surgery, also called traditional surgery, is done with large incisions. Long incisions put a patient at greater risk for infection, excessive bleeding and other complications. When you and your surgeon opt for robotic surgery, the procedure will be minimally invasive with smaller incisions, which means less pain and scarring for you.
Some people hear the term "robotic surgery" and believe that a robot is replacing your surgeon, but that is not the case. Surgical robots are computer-controlled devices which a surgeon programs to assist in the positioning and manipulation of surgical instruments. This results in better accuracy, greater flexibility and more control.
Related: Minimally invasive surgery helps reduce pain, scarring, and recovery time after surgery
During robotic surgery, a surgeon will work from a computer console inside the operating room. From the console, they will control miniature surgical instruments attached to robotic arms and make tiny incisions in their patient. A 3-D camera magnifies the surgical site.
Do you have questions about robotic surgery and whether or not it might be an option for you? We are here to help. Please give us a call or visit our website to contact us and learn more about our surgical procedures.