Halloween with IBS | Surgical Associates of Cleveland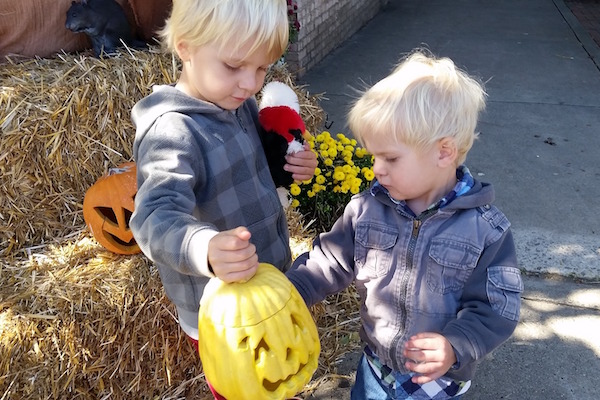 Is anyone in your family dealing with the pain of IBS? If so, it's good to remember that no one needs to be left out of the Halloween fun! Surgical Associates of Cleveland has rounded up some tips to help you this holiday.
Pick low-FODMAP foods earlier in the day. Since the effects of FODMAPs are cumulative, and usually delayed by a few hours, the FODMAPs that you've consumed earlier in the day are still in your intestines by the evening. That means you'll get to enjoy your day without painful cramps or locking yourself in a bathroom.
Indulge in some non-food Halloween activities.
Every family can enjoy new traditions. Maybe a neighborhood Halloween costume parade or a party with crafts and games? Serve plenty of low-FODMAP snacks at the party, like a cheese and fruit tray, popcorn, onigiri rice balls, or even chicken satay with peanut sauce. Maybe your family's favorite tradition can be incredible costumes or amazing pumpkin decorating. Whatever you do, give food a smaller role in your celebration. You might give away non-candy treats, like single serve bags of popcorn or "100-calorie" packs of almonds or peanuts. Little toys make a great replacement for candy!
Have candy in moderation.
Eating all low-FODMAP foods earlier in the day will leave room for some treats. Some better choices include, Necco Wafers, Dum Dums, Nerds, Dove Promises Silky Smooth Dark Chocolate, Jolly Ranchers, Smarties, Mounds Dark Chocolate and Coconut, Peppermint or Wintergreen Lifesavers, Sno Caps and Spree Original or Chewy.
Keep candy portions small.
You should never eat too much candy at once, even if it's made with low-FODMAP ingredients. Although low-FODMAP sweeteners are well tolerated, if you overdo it on candy you are risking a bout of IBS symptoms.
This Halloween, be sure to have fun, but pay attention to your good health too! Your friends at Surgical Associates of Cleveland are here to assist you in any way we can. Visit our website today to learn more!