Give Mom A Healthy Celebration This Mother's Day | Surgical Associates of Cleveland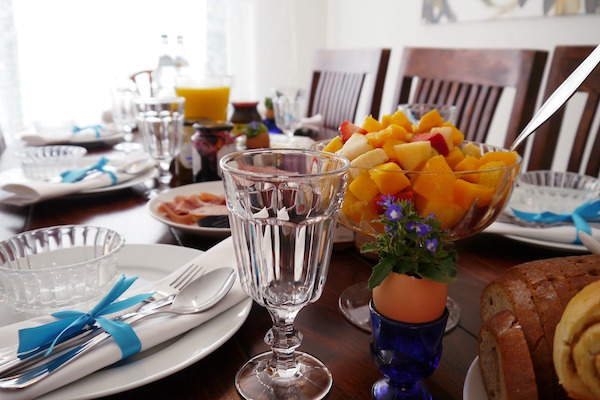 It's that time of year once again–springtime! Which means it's time to think about our plans for Mother's Day and how we're going to celebrate mom. Surgical Associates of Cleveland knows how special the moms in our community are, and we'd like to invite you to consider honoring mom's health this year.
It's very easy to get caught up in the less healthy aspects of any given holiday. Sugary foods and gifts often take center stage. Here, we've gathered some ideas to get you started brainstorming:
Serve mom a healthy and delicious meal.
While brunch is a common Mother's Day tradition, you can certainly serve any meal. The twist here is to treat your mother to a meal that's brimming with nutrients, rather than once full of sugar, excess fat, or refined carbs. Emphasize fresh, seasonal fruits and veggies and consider trying a new healthy recipe for the occasion. Check out these tasty ideas from the Today Show.
Make it an active holiday.
Want to start a new healthy tradition with the family? Get moving together with a walk or run. Many years, there are different 5ks planned on or around Mother's Day. You can look up many upcoming events here. Or you could walk around your mom's favorite park or garden. Whatever you decide to do, aim to get you and mom moving for at least 30 minutes.
Help further mom's journey to good health!
Most of us are trying to get healthier–why not give mom a helping hand? Give mom a card with the American Heart Association's "Life's Simple 7" to help protect her cardiovascular health. Also include annual screenings for things like breast cancer, ovarian cancer, and a colonoscopy. Offer to help her set up any appointments, give her a ride or just hold her hand. Here are some of the things you'll need to know to make the card.
This spring, are you ready to give mom a great gift that will benefit her for years to come? Surgical Associates of Cleveland are pleased to be here for you and your family when you require a variety of surgical procedures. You can learn more about the services we provide from our website.