da Vinci Surgical System For Hernia Repair | Surgical Associates of Cleveland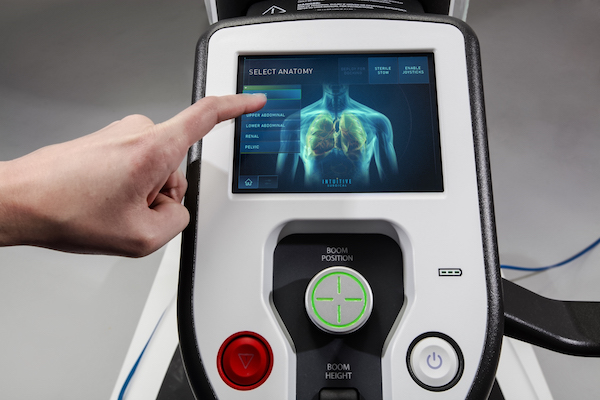 Surgical Associates of Cleveland is pleased to introduce you to the da Vinci Surgical System, which allows your surgeon to operate through a few small incisions. Currently, we offer hernia repair via the impressive da Vinci System which features a magnified 3D high-definition vision system along with tiny wristed instruments which rotate and bend far greater than the human hand. What this means is that the da Vinci Surgical System helps your surgeon to operate with better vision, more precision and greater control.
You might have questions about the da Vinci System, and we are happy to answer any that you may have. Our practice is proud to utilize the da Vinci system as it offers the latest in surgical and robotics technologies. When you opt for robotic-assisted hernia repair, your surgeon will be in complete control of the da Vinci System at all times. The da Vinci technology simply transposes the surgeon's hand movements into much smaller, more precise movements of the tiny instruments.
A hernia occurs when some tissue pushes through an opening inside your abdomen or groin area. If it's in your abdomen we call it a ventral hernia and if it's in your groin it's called an inguinal hernia. What many people don't understand is that a hernia can only be repaired with surgery. That doesn't necessarily mean you will require surgery. Some people with a small hernia may experience no further issue and live quite comfortably. However, that hernia will never go away. There are no exercises, no diets, no alternative remedies that can get rid of a hernia. That's why we say that surgery is the only way to hernia repair.
Related: All about hernia types.
If you have a hernia, your doctor will decides whether or not surgical repair is right for you. In the event that surgery is advised, you will want to discuss all of your options, especially your options for a minimally invasive surgery which allows you to bet back to your normal routine as quickly as possible. It may be that da Vinci robotic-assisted surgery is just what the doctor ordered!
If you have any further questions about hernia repair or the day Vinci Surgical System, Surgical Associates of Cleveland is here to help. Visit our website today to learn more about our office and feel free to contact us regarding your surgical needs.